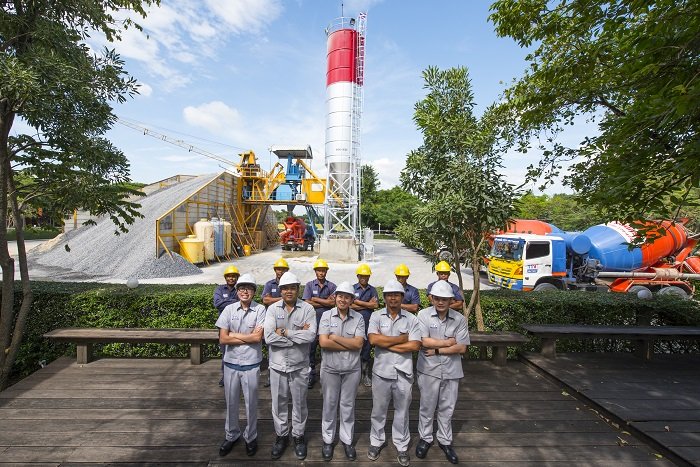 Vision "This company strives to reach the best quality assurance, meeting and exceeding the standards of all of its customers in terms of service, as well as ensuring sustainable development and a conscientious attitude towards the local community."



Environment Our offices are decorated using a natural feel to help the employees feel comfortable in their work environment. Offices, manufacturing floor and trucks are cleaned regularly.


Corporate social responsibility TTV Concrete Co. Ltd. runs an annual charity for disabled individuals on January 5th to give back to the community and to help disabled people have a chance to get together.

Mission This company does business through development and quality assurance in terms of systems and product and service innovation. These steps are achieved through the hardworking nature of the employees, who ensure completeness in orders from initiation through delivery and consultation. Additionally, we have developed and applied new innovations in the marketplace to meet the customer's growing needs.
A healthy and comfortable work environmental protection has always been a priority. With that in mind, our offices are designed with natural effects and additions. Our offices and trucks are always up to date and clean, so as to show our professionalism and attention to detail.
We always strive for great service and the highest quality ready-mixed concrete, which meets industrial standards, as we believe that "structure is the basis of everything. We insist on being the highest quality concrete provider with the best and most attentive service."